Captain Jacks Fishing Guide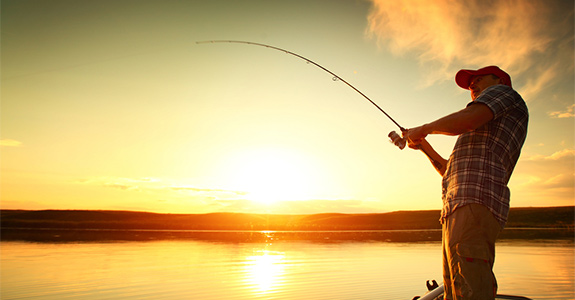 Captain Jacks Fishing Guide provides memorable, high quality and affordable chartered fishing trips, tours and private fishing parties in Lake Mead. Our more than 30 years of experience means you can count on us to offer strong knowledge, excellent customer service and a great Lake Mead Fishing Tour.
Learn more
Lake Mead Fishing Charters & Guides
When you're looking for a dependable, knowledgeable guide for a fishing charter in Lake Mead, look no further than Captain Jacks Fishing Guide. As longtime fishing guides in Lake Mead, we are able to provide you and your party with a memorable, highly enjoyable fishing experience, regardless of your own level of experience. We offer fishing guides for any occasion, and are happy to accommodate private tours as well as larger groups. There's a lot of fishing to do in Lake Mead, so why not do it with a licensed Coast Guard captain, a licensed vendor for Lake Mead National Park and a licensed master guide for the state of Nevada?
When you're in the Lake Mead area, it can be relaxing and fun to get away from the crowds for a while. That's why Captain Jacks Fishing Guide has been a successful source for fishing guides in Lake Mead since 2003—most people can't spend their entire trip at the blackjack table or taking in the shows. As an alternative to the hustle and bustle, why not try a fishing charter? Come catch some striped bass in Lake Mead and enjoy a day out on the water. We'll even fillet your fish for you! Here are a few more reasons to schedule a fishing trip with us:
We provide quality chartered fishing trips in Lake Mead.
Our captain is licensed through the Coast Guard, Lake Mead National Park and the state of Nevada.
We offer a variety of fishing experiences to suit our customers' needs.
We have more than 30 years of fishing experience.
Our trips are always affordably priced.